We work hard to deliver a culture at Janney that allows advisors to manage their business how they choose and where they feel they can keep their clients' best interests first and manage their business accordingly.
As a result, we have high advisor satisfaction and retention and, in turn, high client satisfaction. Investors need consistent, relevant financial advice from trusted sources more than ever.
Janney's position on the Broker Protocol
Janney is part of Protocol because it ultimately helps to protect the client by maintaining a consistent delivery of advice and service to investors by their advisor. By leaving Protocol, firms put their clients in a position of having to pause, or end, getting advice from an advisor with whom they've built a trusted relationship over years.

Wherever you are in the decision-making process, it's a good time to hear from inside experts on what makes for a successful transition. Jerry Lombard and Jeff Smith discuss the steps you can take now.
Play podcast below:
Contact us for more information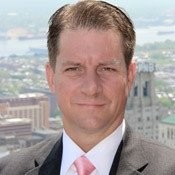 Related Articles