A ceiling is supposed to put a limit on something. Congress, however, must think of a debt ceiling similarly to the way an aggressive driver views speed limits.
They are more of a challenge than a restriction, as the U.S. debt ceiling has been raised 78 times since 1960 and 20 times just since 2000. Now that the U.S. has reached its debt limit once again, the government and the market are grappling with what to do.
Each time the debt ceiling has become an issue it has set off typically rancorous political debate. There was no better example of this than the heated debate in 2011 that centered on the House of Representatives demanding that the White House negotiate over deficit reduction in exchange for an increase in the debt ceiling.
At the time, representatives favoring raising the debt ceiling argued that not doing so might require immediate cuts to spending already authorized, which could result in late, partial, or missed payments to Social Security and Medicare recipients, government employees, and government contractors, and of course, the potential for a default on U.S. debt. This ultimately led to passage of the Budget Control Act of 2011, which like the debt ceiling ultimately proved to be an ineffective means of controlling U.S. debt.
Chart 1: 2010-11 Consumer Confidence Headline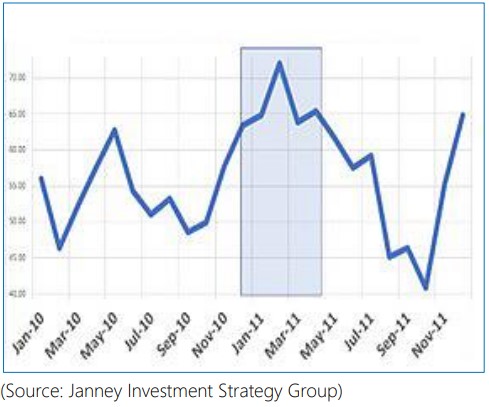 Failing to raise the debt ceiling might have wide-ranging consequences. A White House Council of Economic Advisers (CEA) report found that following the debt limit debate in 2011, mortgage rates rose 0.7 to 0.8 percentage points for two months following the crisis and rates for auto and other consumer loans also remained elevated for months. In the event of an actual default, increased unemployment rates could persist for two to four years. The most consequential aspect of the 2011 fight was Standard & Poor's downgrading U.S. debt for the first time ever. The rating was cut from the highest rating of AAA to AA+.
There were economic consequences of the 2011 debt ceiling debate. From June to August 2011, consumer confidence fell 22% and business confidence fell 3%. Both had already begun to fall earlier in 2011, in part because of developments abroad, but as the debate about the debt limit grew, confidence fell further.
Perhaps the stock market represented the most striking impact of the 2011 debt ceiling battle.
Chart 2: Impact of Debt Ceiling Debate on S&P 500 in 2011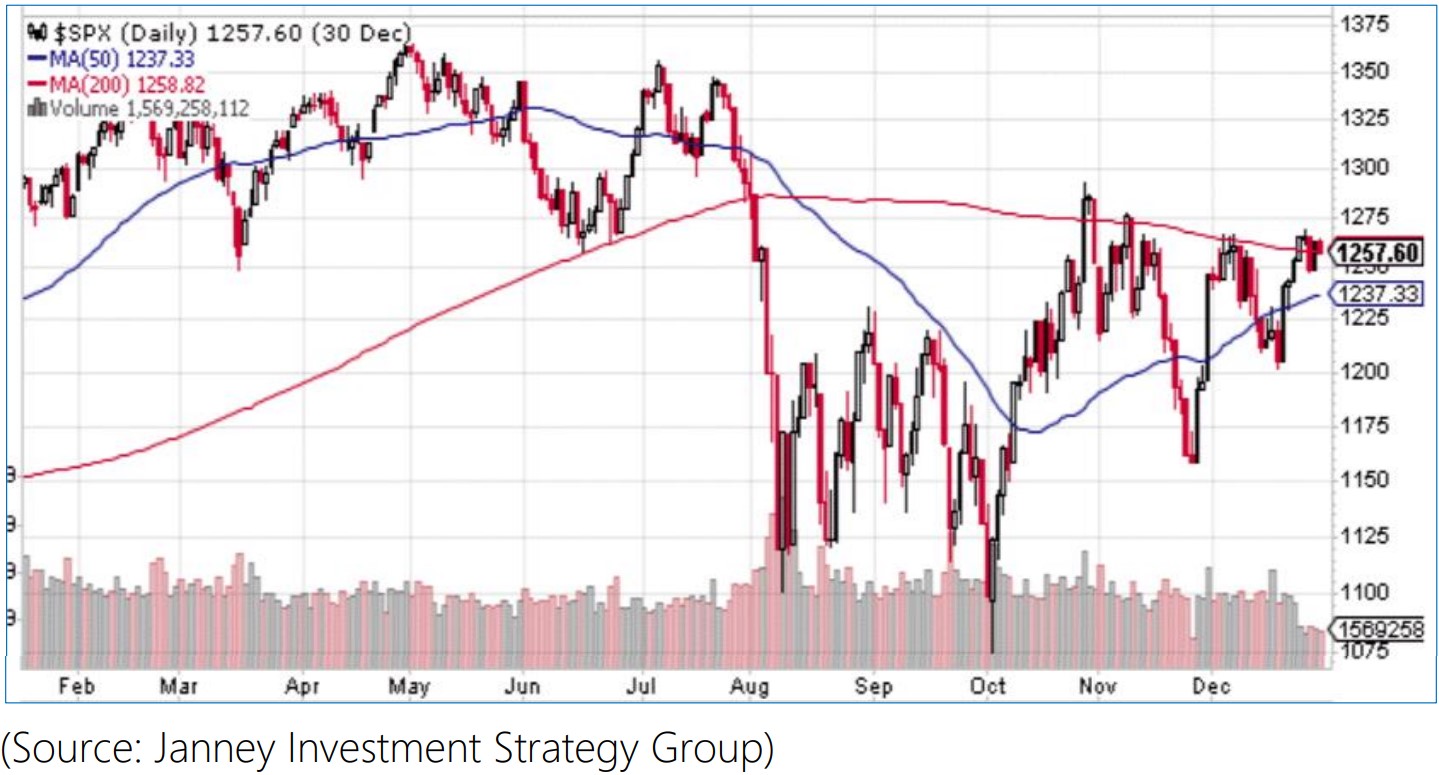 As Chart 2 illustrates, on May 2, 2011, the S&P 500 spiked up to as high as 1,370.58, as personal consumption increased substantially. As the debt battle developed, however, by August 9, 2011, S&P 500 had fallen 19.6%. A two-month relief rally ended with one more downturn that led the S&P 500 to its eventual low, down 21.6% from the May peak.
By September 14, 2012, the S&P 500 had shaken off the debt ceiling and related worries to post a 37.2% gain from the October 4, 2011, low.
It certainly is not fair to say that the debt ceiling debt is much ado about nothing. The combination of mistakes and legislative stubbornness can lead to a debt default and economic consequences like raising interest rates, exacerbating the already elevated inflation rate, and significantly depressing the stock market. These key issues could radiate through the entire economy and impact critically important programs like Social Security and Medicare.
It is important to remember that the debt limit discussion centers on whether Congress should authorize the government to borrow to pay for spending that Congress has already authorized, not new spending. As Treasury Secretary Janet Yellen has stated, there are various techniques that could push off the ultimate date when the cash till is empty, but these techniques, at best, might be available only for a few months before action must be taken or default becomes a real possibility.
What Investors Should Do
As the debt ceiling debate continues, investors should consider advice to keep portfolios balanced and diversified. Don't panic sell or deviate from the strategy that is congruent with long-term goals. An investment objective should take into account the ability to withstand market uncertainty and volatility.
More to follow.
This report is provided for informational and educational purposes only and shall in no event be construed as an offer to sell or a solicitation of an offer to buy any securities or a recommendation for any strategy or to buy, sell, or hold any product. Opinions expressed are subject to change without notice and do not take into account the particular investment objectives, financial situation, or needs of individual investors. Employees of Janney Montgomery Scott LLC or its affiliates may, at times, release written or oral commentary, technical analysis, or trading strategies that differ from the opinions expressed here. The information described herein is taken from sources which we believe to be reliable, but the accuracy and completeness of such information is not guaranteed by us. The opinions expressed herein may be given only such weight as opinions warrant. This Firm, its officers, directors, employees, or members of their families may have positions in the securities mentioned and may make purchases or sales of such securities from time to time in the open market or otherwise and may sell to or buy from customers such securities on a principal basis. This report is the intellectual property of Janney Montgomery Scott LLC (Janney) and may not be reproduced, distributed, or published by any person for any purpose without Janney's prior written consent. This presentation has been prepared by Janney Investment Strategy Group (ISG) and is to be used for informational purposes only. In no event should it be construed as a solicitation or offer to purchase or sell a security. Past performance is no guarantee of future performance and future returns are not guaranteed. There are risks associated with investing in stocks such as a loss of original capital or a decrease in the value of your investment. For additional information or questions, please consult with your Financial Advisor.
About the author
Related Articles