Through every market condition, through every stage of your life—and your family's life—Janney provides stability and coverage for the safety and security of your assets.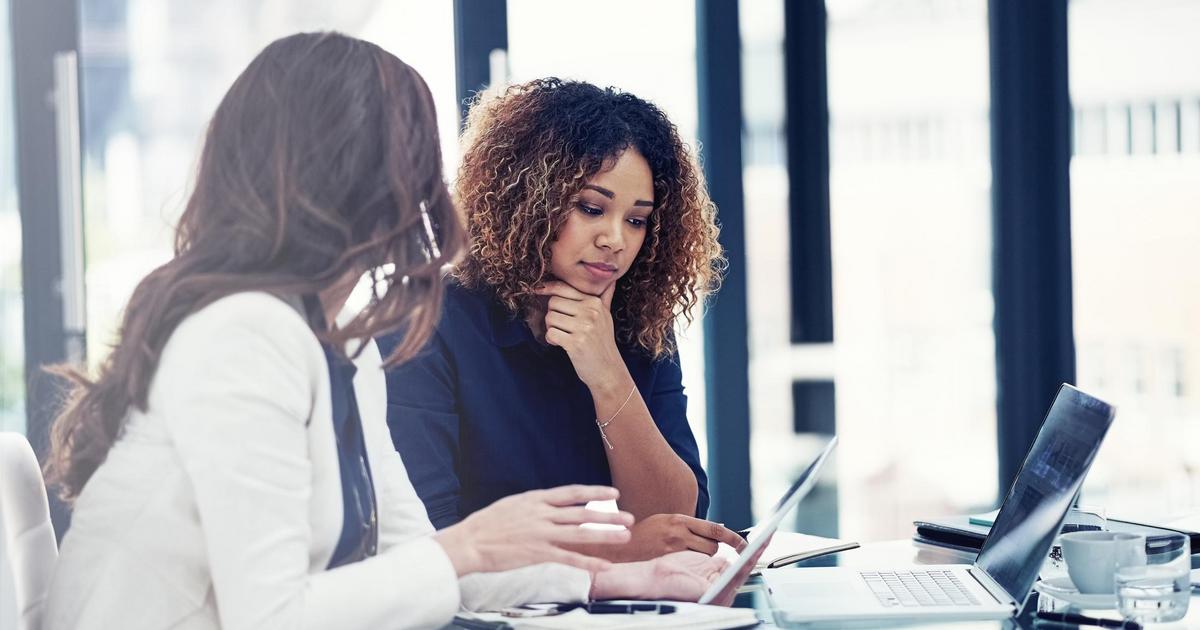 In addition to Janney's strict compliance with the Securities and Exchange Commission's (SEC) customer protection rules, the assets in your account are protected through the following programs:
SIPC Protection
Assets in your brokerage account are protected through Janney's membership in the nonprofit Securities Investor Protection Corporation (SIPC).
In the highly unlikely event that our firm should ever fail and should your assets not be recovered through the firm, the SIPC will step in to ensure delivery of up to $500,000 of coverage (not more than $250,000 in cash) to each eligible account.
Insurance in Excess of SIPC Coverages
As a Janney client, you receive additional insurance supplementing SIPC coverage through certain underwriters at Lloyd's of London. This excess insurance is provided to you at Janney's expense.
Should your assets not be recovered through the firm or under SIPC protection limits, this additional insurance will cover your account subject to a limit of $24.5 million per client and an aggregate loss limit of $100 million. If you maintain more than one account at Janney in separate capacities (i.e., individually, jointly, as a trustee), each account would be protected by SIPC and the excess insurance.
SIPC has a brochure further explaining the coverage provided. To obtain a copy, please contact your Janney Financial Advisor.
Janney Insured Sweep
Through Janney's Insured Sweep program, cash in your Janney account is "swept into" an Federal Deposit Insurance Corporation (FDIC) insurance interest-bearing account at one or more participating banks (each a "Program Bank").
FDIC Coverage
FDIC insurance covers both the principal and accrued interest in a bank account, up to $250,000 per depositor, for each ownership category in any Program Bank where money is deposited in the event that the bank fails.
Utilizing multiple banks, Janney seeks to provide FDIC insurance coverage up to $2,500,000 for an individual account; $5,000,000 for joint accounts; and $2,500,000 for retirement and corporate accounts ("Program Limit").
Cash in your account above the stated Program Limit (referred to herein as "excess cash balances") will continue to be deposited into additional Program Banks meaning that it is possible, though not guaranteed, that you could receive FDIC insurance coverage above the Program Limit when excess cash balances are invested in Program Banks.
Our ability to sweep your cash balances to a Program Bank depends on the Program Bank's capacity to accept the deposits. If a Program Bank has insufficient capacity to accept additional sweep deposits, or otherwise reduces its capacity to accept sweep deposits, and sweeping additional deposits to any other Program Bank is unfeasible, cash balances in your account that cannot be swept to any Program Bank will automatically be invested in shares of a government money market fund.
Your deposited cash balances will be allocated nightly to one or more banks. The number of banks to which balances are allocated will be determined by your total balances and Program Bank capacity. For a detailed description of the coverage and limitations of FDIC insurance visit fdic.gov.
Excess cash balances exceeding the aggregate FDIC insurance Program Limits ($2,500,000 for individual accounts and $5,000,000, for joint accounts) will continue to be deposited into additional Program Banks so long as such Program Banks have capacity to accept the deposits. As stated previously herein, a government money market fund may be utilized when banks are at capacity and no longer accepting cash deposits which could impact the amount of FDIC insurance coverage. The fund is not FDIC insured but is covered by SIPC up to applicable limits. For more information on SIPC, please refer to sipc.org.
Allocation of Funds to Program Banks
Your Janney monthly client account statement will list the banks your balances were allocated to during the previous month. The list of Program Banks will differ based on account type. A complete list of the banks utilized by Janney Insured Sweep is located on our website at Janney.com/cash.
Janney will deposit available cash balances from your account(s) into each of the Program Banks, beginning with an allocation of up to $246,500 (or up to $493,000 for joint accounts) to the first bank and then to additional banks, as warranted, based on the value of the account.
It is possible to exceed the FDIC insurance limits at a specific bank if you also hold deposits directly with the same bank or with another brokerage firm outside of the Janney Insured Sweep program. You can avoid this by periodically reviewing the list of Program Banks. You may opt out of a Program Bank at any time by contacting your Financial Advisor.
Data Security and Privacy
Janney is committed to protecting the privacy and security of our clients' personal information. Janney's comprehensive information security and privacy program is based on industry and international business best practices.
Our clients can be confident in that if a loss occurs in an account resulting from an unauthorized distribution of assets, Janney will reimburse all or a portion of the loss after an investigation.1
We employ the following practices as part of our data security and privacy program:
Employee Education and Commitment
All Janney associates have the responsibility to protect client information. Janney's leadership team and information security department execute a data security and privacy program by employing dedicated, information security and privacy professionals with decades of experience. These leaders stay current to the latest developments by serving on various industry-wide data security roundtables and committees.
All Janney associates take required annual training and education on Janney's data security, privacy, anti-money laundering, and ethics policies and procedures. As part of Janney's efforts to recognize and prevent potential data loss and fraudulent activity, Janney associates are trained and required to verify the identity and authenticity of any client request.
Controls and Protections
Our program protects Janney client data from outside threats by using perimeter protections, network and systems level protections, data access controls, and third party partner protections, configured according to defined policies. We also use our own internal auditing resources, consultants, and participate in both the Securities and Exchange Commission (SEC) and Financial Industry Regulatory Authority (FINRA) audits, our two primary industry regulatory bodies, to test and reinforce our systems.
Online Account Security
Janney's digital client portal, Janney Online Access (MyJanney.com), is protected by a multi-tiered data environment and firewall that uses adaptive authentication to protect your account information and financial data through a series of sophisticated monitoring and verification features that ensure only appropriate activity within this system. This strong authentication process verifies behavior and restricts access only to services that you have authorized. In addition, our network controls limit our systems' internet exposure to prevent unauthorized access from nonJanney clients. These online capabilities to report and track information support the personalized attention clients receive from their Financial Advisor. Any cash movement activities—such as withdrawals or transfers between accounts—are completed using multiple factors of authentication including a PIN via text or voice to a client phone number of record at Janney. Any attempts to change client profile data can be completed only after validation through your Financial Advisor.
Data Aggregation Security
Your protection and privacy is our priority, particularly in an increasingly digital era. Both FINRA and the Securities Industry Financial Markets Association (SIFMA) have established guidelines designed to ensure that data aggregation tools for investors are operating under the same security standards as those used by institutions receiving the aggregated data.
Working under FINRA oversight and as a SIFMA member, Janney has provisioned our aggregation capabilities, specifically our My Net Worth Tool, to ensure that privacy and data security concerns identified in the industry guidelines are addressed. For more information, you can access FINRA's guidelines regarding data aggregation security and SIFMA's here.
Janney's Pillars of Strength and Stability
Janney's almost 200-year history of helping clients achieve their financial goals shows the enduring success of our stability and approach. Here's why you can count on us:
Janney has operated for nearly 40 years as an independent subsidiary of The Penn Mutual Life Insurance Company, and is fully backed by Penn Mutual's consistently credit ratings.

We have reported steady and stable earnings with a record of quarterly profitability that goes back nearly 140 quarters. We do not maintain any public debt, allowing the firm to operate completely unleveraged.

As a privately held firm, our focus is on the long-term not on managing quarterly earnings expectations. We provide the personal attention of a boutique firm with the services and resources of a large organization.

Our capital strength allows for investment in capabilities and services to enhance the client and financial advisor experience.



Working With Janney
For more information about Janney, please see Janney's Relationship Summary (Form CRS) on www.janney.com/crs which details all material facts about the scope and terms of our relationship with you and any potential conflicts of interest.
To learn about the professional background, business practices, and conduct of FINRA member firms or their financial professionals, visit FINRA's BrokerCheck website at https://brokercheck.finra.org.
1. Reimbursement is subject to the results of an investigation. Janney will not reimburse losses resulting from activity of a person to whom you have provided access to your account, whether intentional or not. Janney may require your assistance in its investigation of the unauthorized activity.
Monies deposited in Janney Insured Sweep accounts at Program Banks are not subject to market risk and value loss but are subject to the risk of a bank's failure. In the unlikely event a bank fails, deposits at each bank are eligible for FDIC insurance protection up to a limit of $250,000 (including principal and interest) per depositor in each insurable capacity (e.g., individual or joint). This limit includes any other deposits you may have at each bank outside of this program. You are responsible for monitoring your bank balances within Janney Insured Sweep, and the balances in any of your other bank accounts at the same bank, to determine if these, in total, exceed FDIC insurance limits. Monies held in accounts with Program Banks are not covered by the Securities Investor Protection Corporation (SIPC) insurance; however, securities held in Janney brokerage accounts are covered by SIPC insurance. For more information regarding FDIC insurance, please consult fdic.gov. For more information regarding SIPC coverage, please consult sipc.org. These Deposit Accounts are direct obligations of the Program Banks and not of Janney. An investment in a money market is not insured or guaranteed by the Federal Deposit Insurance Corporation or any other government agency. The fund is covered by SIPC up to applicable limits. Although a money market fund seeks to preserve the value of your investment at $1.00 per share, it is possible to lose money by investing in a money market fund. Yields fluctuate and past performance is no guarantee of future results.
Additional information about SIPC is available at www.sipc.org. Additional information about the FDIC is available at www.fdic.gov.