We have the following thoughts on the potential government shutdown.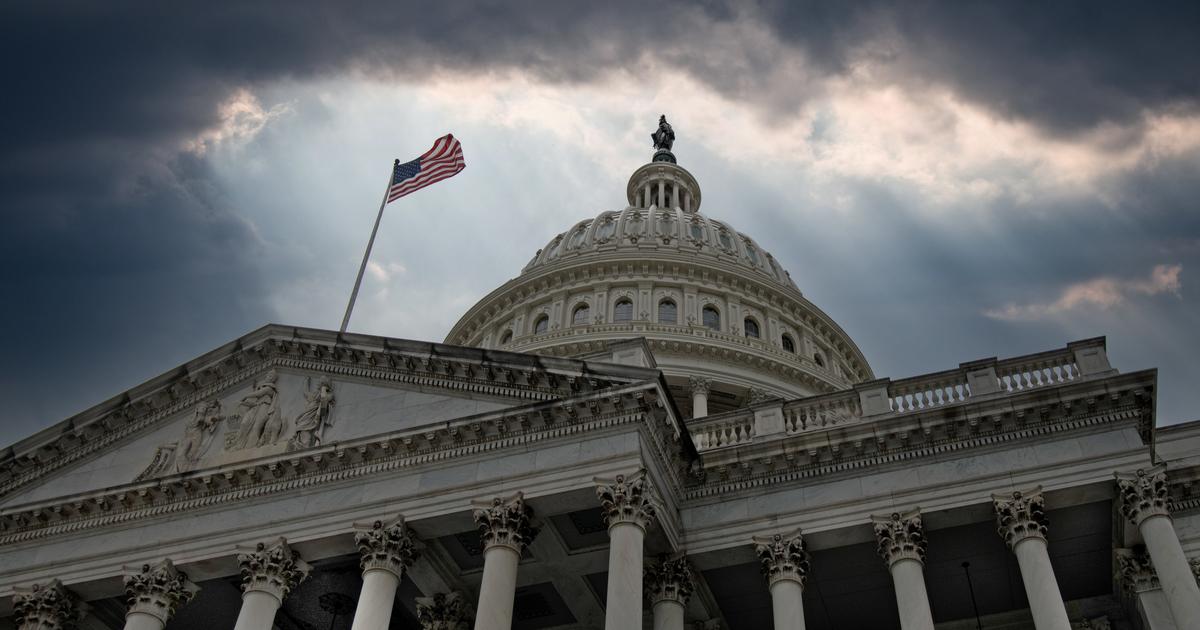 With House Republicans unable to reach an agreement to fund the government, a shutdown looks increasingly likely at the beginning of the government's Fiscal Year 2024 on October 1st .
Since 1976, there have been 20 funding "gaps," but there have only been four times in which the government has formally "shutdown," including in 2013 when the government fully shutdown for 16 days and in 2018-2019, which saw a 35-day partial shutdown (some spending bills had passed, so only a part of the government was closed).
Estimates show a relatively small economic impact of a government shutdown, mostly because furloughed and essential government workers who still report to work but who are not paid during a shutdown, receive back-pay as soon as the government reopens.
The 2013 shutdown shaved about 0.6% off GDP for the 16 days it was closed. Current estimates show a shutdown would reduce economic growth by up to 0.2% of GDP per week - the longer the shutdown, the bigger the economic drag. However, much of this loss would be reversed when government employees receive back-pay. For reference, the consensus estimate is for 2.2% economic growth in the third quarter and 1.6% for the fourth quarter.
Markets typically have a muted response to shutdowns as well historically. While equity markets have usually dipped the first day of the shutdown, they tend to regain any losses in a relatively short timeframe. Treasury bond yields have usually compressed immediately as there is typically a flight to safety, but then have also normalized.
An important consequence of a shutdown is that there would be no economic data collected or released during the period of the shutdown, including no GDP data, no payroll data, and no inflation data, and even when the government reopens, economic data will be delayed. This could make the Federal Reserve – who has emphasized how data-dependent it currently is – reluctant to raise interest rates when they meet again in November.
Funding for Social Security and Medicare is part of mandatory, not discretionary, spending, meaning that it is not subject to the annual appropriations process, and checks to recipients would not be disrupted. Previous shutdowns, however, have seen some benefit verification and applications delayed.
Shutdowns over budget disagreements are different (and less grave) than what would happen if the U.S. breached its debt ceiling and defaulted on some of its obligations. This has never happened.
We expect the political standoff to eventually get resolved (see background section below for additional detail) and cause little longer-term impact to the economy and financial markets. We once again reiterate that investors remain in a portfolio consistent with their well-reasoned asset allocation.
Background:
Every year, Congress is supposed to pass 12 appropriations (aka spending) bills, which are separated based on different areas of the government. Often, to save time, Congress will group the spending bills together in a large "omnibus" bill, or if they cannot agree on funding levels, will pass a "continuing resolution," which funds the government at current levels to give more time to negotiate.
Congress currently has little time to pass a government funding bill in order to avoid a shutdown before the beginning of the government's Fiscal Year 2024 (October 1st). The House Freedom Caucus does not want House Speaker McCarthy to pass a short-term continuing resolution, and neither do they want him to pass an omnibus bill based on the funding levels already agreed upon in the debt ceiling agreement, and there is little time – or consensus among House Republicans – to pass the 12 appropriations bills by September 30th. The Freedom Caucus has power because they can force a vote to unseat Speaker McCarthy as speaker at any time.
McCarthy and Biden agreed to a debt ceiling deal in June that essentially freezes domestic discretionary spending while defense grows modestly. The vast majority of Republicans and Democrats in both chambers of Congress voted for it. Republican hardliners in the House objected and in response McCarthy and the rest of the House leadership effectively reneged on the deal and said they would pass spending bills at levels lower than what was agreed to in the debt ceiling deal.
But everyone else who was a party to the debt ceiling deal — Senate Democrats, Senate Republicans, House Democrats, President Biden — intends to live by its terms. All 12 of the appropriations bills that fund the government have passed through the Senate Appropriations Committee with big bipartisan votes. Consequently, House Republicans are isolated and do not have a realistic chance of rewriting the deal.
The dispute over funding the government will most likely be resolved when Speaker Kevin McCarthy and the rest of the GOP conference feel enough voter pressure that they are prepared to risk the hardliners trying to oust McCarthy as Speaker.
This report is provided for informational and educational purposes only and shall in no event be construed as an offer to sell or a solicitation of an offer to buy any securities or a recommendation for any strategy or to buy, sell, or hold any product. Opinions expressed are subject to change without notice and do not take into account the particular investment objectives, financial situation, or needs of individual investors. Employees of Janney Montgomery Scott LLC or its affiliates may, at times, release written or oral commentary, technical analysis, or trading strategies that differ from the opinions expressed here. The information described herein is taken from sources which we believe to be reliable, but the accuracy and completeness of such information is not guaranteed by us. The opinions expressed herein may be given only such weight as opinions warrant. This Firm, its officers, directors, employees, or members of their families may have positions in the securities mentioned and may make purchases or sales of such securities from time to time in the open market or otherwise and may sell to or buy from customers such securities on a principal basis. This report is the intellectual property of Janney Montgomery Scott LLC (Janney) and may not be reproduced, distributed, or published by any person for any purpose without Janney's prior written consent. This presentation has been prepared by Janney Investment Strategy Group (ISG) and is to be used for informational purposes only. In no event should it be construed as a solicitation or offer to purchase or sell a security. Past performance is no guarantee of future performance and future returns are not guaranteed. There are risks associated with investing in stocks such as a loss of original capital or a decrease in the value of your investment. For additional information or questions, please consult with your Financial Advisor.
About the author